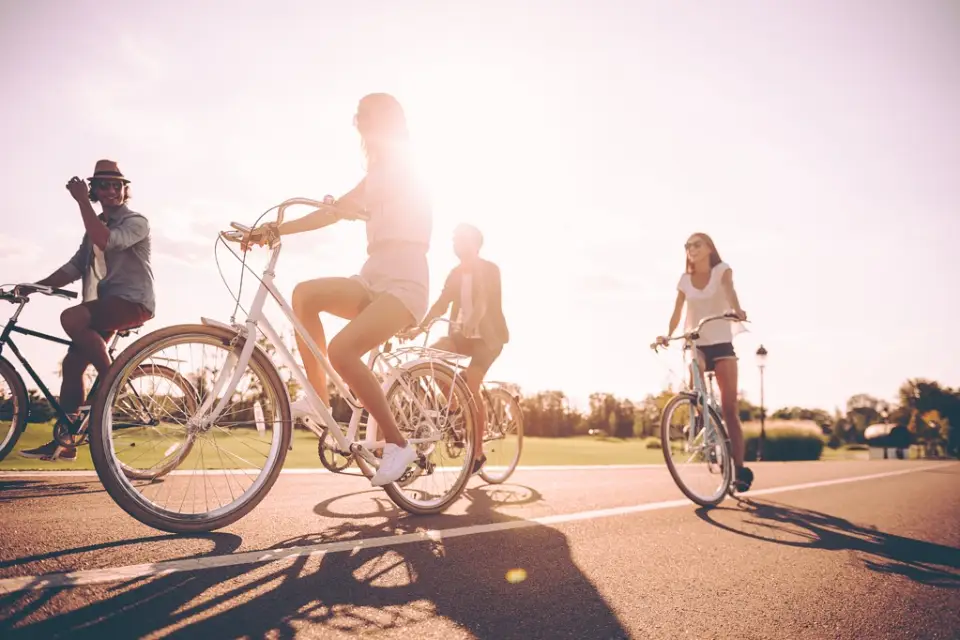 Expect the unexpected in Shatin and start your Biking Trip simply by approaching our Concierge at Guest Lobby – where a fleet of city bikes are available at your service.
Terms and Conditions:
The above service is available from 8am to 6pm daily. (A maximum of 3 hours per guest per day)
A cash or credit deposit of HK$500 for each loaned out bike is required for service entitlement. The above service has no insurance coverage and users will be liable for a compensation of HK$500 is required for the loss or theft of or damage of the registered loaned bikes.
All bicycles have been checked to be in good operative conditions and free from defects before lending. The borrowers should ensure the bicycles to be in good working conditions before taking away for riding.
Bicycle riding is restricted on allowed tracks and areas only.
Each bicycle is for one borrower only.
Children aged 12 or below must be accompanied by an adult.
The bicycle riders should ensure the safety use of the bicycles so as not to cause any loss or damage to any property or pose hazard to or endanger other persons.
All bicycle riders should wear safety equipment for their own safety and are at their own risks during riding.
The Hotel shall not be liable for any loss, damage or injury and death arising out of or caused by or connected with the use of the borrowed bicycles.
The bicycle borrowers shall accept full responsibilities, indemnify and keep indemnified the Hotel for all losses, damages, injuries, deaths, claims, proceedings, costs and expenses arising out of, caused by or connected directly or indirectly with the use of bicycles.
Recommended route (Shatin – Tai Po)
Estimated time: 2.5 hours | Distance: 22 km | Difficulty: Easy
Stop 1 – Shing Mun Riverside
Stop 2 – Hong Kong Science Park
Stop 3 – Pak Shek Kok Promenade & Tai Po Waterfront Park
Stop 4 – Tai Mei Tuk